2nd Annual Golf Tournament
Welcome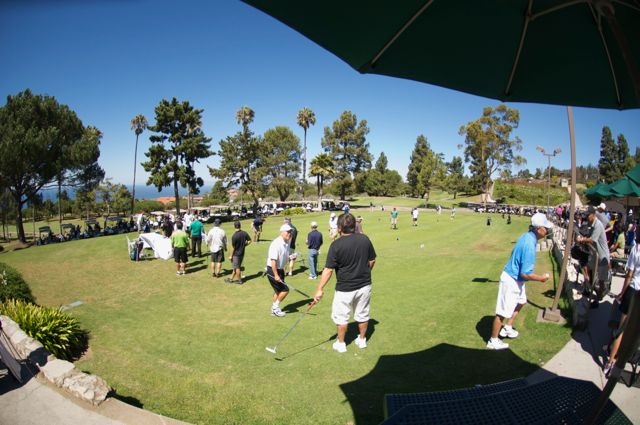 Welcome to Caring and Sharing of South Bay's home page. Our main arm of fundraising is our annual golf tournament. We hope that all of our participants had a wonderful time. The success of our tournament is predicated on our participants.
Again for the second year, Coach Norm Chow is our honorary chairperson for our event. Coach Chow is not only our honorary chairperson but is a member of our advisory board. Although Coach Chow coaches in Hawaii, his main residence is in the South Bay.
We want to thank all of our participants as well as our tee sponsors, raffle donors, and other sponsors. We would also like to thank all the volunteers and committee members who spend countless of hours preparing for this event.
Caring & Sharing of South Bay will be supporting families who need some financial assistance and meet our requirements as recipients. We will also award a scholarship to deserving students who meet our financial and academic requirements.
This year we have awarded several families with financial assistance. In all cases, the families have been recommended by someone other than themselves. This is why it is so important for everyone to help us identify families in need so that we can help them in a small way with some financial assistance.
Caring & Sharing of South Bay is a non-profit organization and require that all monies raised will go directly to families in need. None of the officers, board members, professional services, or volunteers is paid for their services.
Once again, a gigantic thanks to everyone who is supporting Caring and Sharing of South Bay.
Sincerely,
Sharing & Caring of South Bay Golf Tournament Committee
---
Tournament Sponsors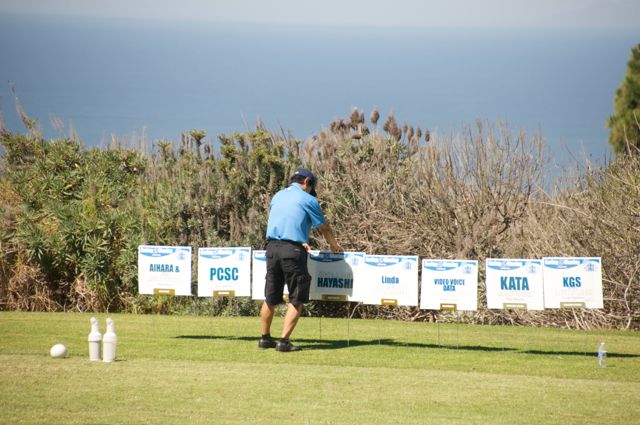 KATA MFG: Shuji Takiguchi
KGS Electronics: George Sugimoto
Merrill Lynch Atlanta, GA: Erik Bijerke
---
Gold Sponsors
Aihara & Associates: Doug Aihara/Ms. Linda Aratani
PCSC: Bob Takahashi
Steven R. Hayashi, CPA: Steve & Lena Hayashi
Tokio Marine: David Teragawa
VIDEO VOICE DATA COMMUNICATIONS: Phillip Marquis
---
Tee Sponsors
A: Aihara & Associates (Doug Aihara) | All Capital Property Mgmt. (Cameron Matsukuma) | Allen & Gayle Goya | American Fish | Asahi Beer
B: Barry Kadowaki, D.D.S. | Bob & Alice Yahiro | Bob & Jan Kuramoto | Bruce & Sheryl Yamasaki | Buzz Fukutomi (Chan Dara Restaurant)
C: City of Gardena (Paul Tanaka)
D: Darlene Nagao
F: FIA Insurance Services, Inc. (Jim Matsushita) | First Home Honolulu, HI (Ken Sung) | Frank & Susan Chow | Friends of Mayor Paul Tanaka
G: Gardena Evening Optimist (Ron Shintani, Terry Weber, Sam Sarria, Ron Hom) | Gardena Professional Pharmacy (Tim Tsukamoto) |
Gee Tee Company (Allison Tawa-Lim) | Glen Nakano, CPA | Glenn Morigaki
H: Harry Yamada | Hoops For Friends (Gerald Morita)
J: James Akagi | Japanese American CU (Ken Takemoto)
K: Kapahahi Strummers (Ron Shintani, Justin Ratowsky) | Kevin & Gail Kaneko | Kirk & Yoshi Tanioka
L: Lou Garcia M. Nishimori Farms (Minobu & Steve Nishimori) | ML Mortgage (Chip Mamiya-Abe Tsuboi) | Morgan Stanley Honolulu, HI (Glenn Goya, Sr. VP)
P: Pelican Signs (Richard Arakaki, Peter Louie)
R: Rascal's Teriyaki (Wayne Kiyokane) | Ron & Lucy Lam
S: Sean & Natalie Matsler | Sam Kawakami | Sheldon & Naomi Kawahara | SST International, Inc. (Alan Tanaka) | Stella Katsuki | Steven & Fumi Nishimori | Suyeishi Family Trust (Charles Suyeishi)
T: Tanaka and Sons (George Tanaka) | Ted & Ellyn Hasama | Tigers Youth Club (Courtney Ukita) | Tim & Jane Tsukamoto
U: Union Bank (Ken Fujimoto)
W: Warren Tofukuji, DDS | Wayne Horino, Realtor (Wayne Horino) | Wayne Tofukuji, DDS | Western Auto Body (Eric Matsui)
---
Raffle / Tee Prize Donors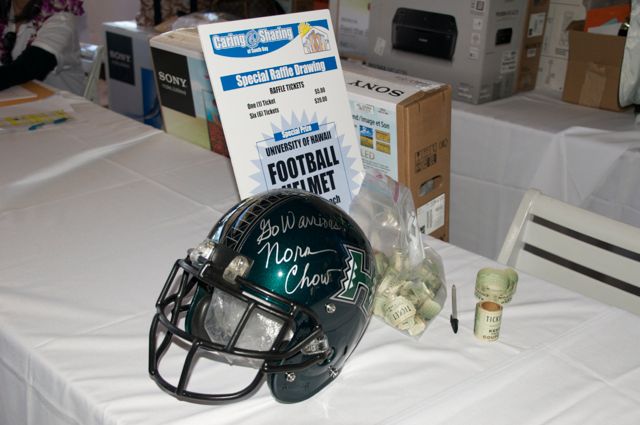 RAFFLE
B: Barry & Jodell Kadowaki
C: California Country Club (Ted Parker) | Canon (Glen Takahashi) | Chan Dara Restaurant (Buzz Fukutomi) | Cleveland Golf (Gerald Wong) | Cliff Yamaki
D: Dennis Yamamoto
F: FIA Insurance Services, Inc. (Jim Matsushita) | Feast From The East (Suzanne Toji)
G: Gardena Auto (Don Ashimine) | Garrett Takiguchi | Gary Nishitsuji | Gene Kanamori | Glenn & Kathy Kishi | Glenn & Patty Nakamura |
Golf Exchange (Mr. Shima)
H: Hiro & Sandy Takiguchi | Hawaiian Host (Mr. Ron Uno) | Hisamitsu Pharmaceutical (Reiko)
I: Industry Hills Golf Course (Gary Nishitsuji)
J: John Byron Golf Design | Joyce Akashi | JSL Foods, Inc. (Ms. Brenda Masuda)
K: Karen-Ginger Gifts, Inc. | Karen Shintaku | Kata Mfg. (Shuji Takiguchi) | Kings Hawaiian (Mark Taira)
L: Lakewood Golf Course (Joyce Sato) | Levi Jeans (Greg Sato)
N: Nissin Foods (Hiroshi Kika)
P: Plaza Vision Optometry (Teruo Watanabe O.D.)
R: Rascal's Teriyaki (Wayne Kiyokane & Phil Kiyokane) | Red Shell (Hiro Watanabe)
S: Sean Takiguchi | Special Occasions Co. (Phillip Hong & Ken Taing) | Sports Gear (Ryan Yahata)
T: The Yonamine Company (Wallis Yamamoto) | Tokio Marine (David Teragawa) | Tom's Tacos | TTA, Inc. (Mike Miura) | Tupperware (Lynn Matsui) |
TEE: (David Shudo)
V: Video & Audio Center (Mayer Akhtarzad)
Y: Yonex Golf (Wil Carswell)
W: Winn Grips
---
Committee, Volunteers, et. al.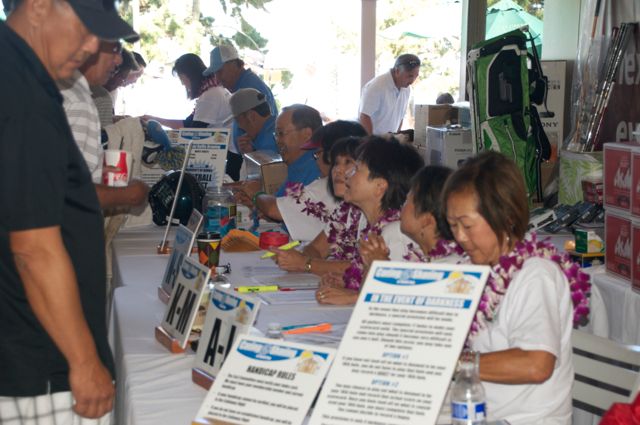 Committee Members
Allen Goya | Barry Kadowaki | Bob Takahashi | Doug Aihara
Glenn Kishi | Glenn Nakamura | Hiro Takiguchi | Jimmy Matsushita
Ken Nishi | Mark Matsuguma | Peter Inouye | Rick Katsuki
Volunteers
Carol Mura | Dennis Ishiki | Eileen Kurosaki | Jessie Carrara
Karen Ishiki | Kathy Kishi | Kiomi Kishi | Lisa Inouye
Lucy Lam | Lynn Matsui | Sandy Takiguchi | Sharon Nishi
Hole-In-One Sponsor
FIA Insurance: Jim Matsushita
Lei Sponsor
Southern Cal Flower Association:

Scott Yamabe



Logistics Sponsor
Phoenix PDQ: Leonard Young
Mochi Sponsor
Fugetsu do: Brian Kito

Printing Sponsor
Minuteman Press: Kenny Takei
Spam Musubi Sponsor
The Loft Restaurant: Tad Kawasaki

---
2013 Golf Participants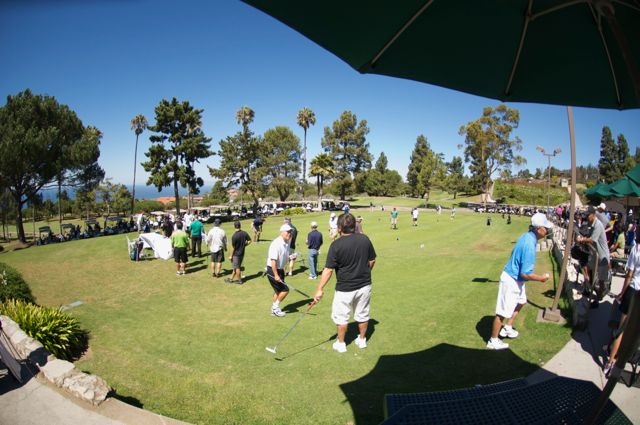 A: Abalos Sonny | Aihara, Doug | Alfonso, Aaron | Alfonso, Marvin | Aoyagi, Lance | Ashimine, Don
C: Chan, Edward | Chow, Frank | Chow, Geoff | Chow, Pete | Chow, Susan
D: De Witt, Donna | Doi, Mark
F: Fukuhara, William | Fukunaga, Bob | Fukutomi, Scott
H: Hasama, Ted | Hayashi, Steve | Herrera, Bonito | Higashiyama, Robert | Hirami, Gary | Horii, Danny | Horino, Wayne
I: Inouye, Peter | Inouye, Tamo | Ishi, Hank | Ishii, Alan | Ishii, Kyle | Ishimatsu, Bruce
K: Kadowaki, Barry | Kamanishi, Glenn | Kame, Don | Kanemaru, Kurtis | Kato, Gary | Katsuki, Rick | Kawakami, Sam | Keeteu, Jack | Kim, Rob |
Kim, Stephen | Kishi, Glenn | Kosaka, Alan | Kurosaki, Lloyd | Kusano, Al
L: Lakha, Aneez | Lam, Ron | Linder, David
M: Maki, Eddie | Maki, John | Marquis, Phillip | Matsukuma, Jerry | Matsushita, Jim | Mellilo, Tony | Mitani, Jerry | Mitsui, Hiro | Miura, Mike |
Moh, Dan | Mori, Bennett | Mori, Johnny
N: Nakaba, DJ | Nakamoto, Yuji | Nakamura, Glenn | Nakamura, John | Naples, Dave | Naples, Debbie | Nishi, Ken | Nishi, Norman | Nishikawa, Dennis |
Noriega, Mike
O: Odagawa, Richard | Odagawa, Todd | Ogasa, Tosh | Ohira, Bryan | Okamura, Tom | Okida, Tracy | Osugi, Craig
P: Padilla, Armando
R: Ron, Shintani
S: Saito, Steve | Sakai, Hiro | Sarria, Sam | Saruwatari, Steve | Sato, Ken | Shimei, Cliff | Shoji, Dean | Sumbi, Dave | Suyama, Wendel
T: Tadakawa, Chester | Takahashi, Bob | Takahashi, Don | Takahashi, Glenn | Takahashi, Randall | Takiguchi, Garret | Takiguchi, Shuji | Tanaka, Alan |
Tanaka, Ron | Tanioka, Kirk | Teragawa, David | Tsukamoto, Jane | Tsukamoto, Tim
U: Usuki, Michael
W: Watanabe, Teruo
Y: Yahiro, Alice | Yahiro, Robert | Yamaki, June | Yamamoto, Eric | Yamamoto, Toru | Yamasaki, Bruce | Yatabe, Daniel | Yoshimura, Wayne | Young, Walter